Hometown: Athens, GA
Cast Dates: 1972 – 1990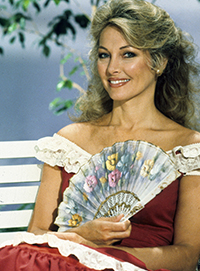 Though having an established career as a model and actress prior to her role on HEE HAW, Marianne is best remembered as HEE HAW's Southern Belle who fanned herself coyly while regaling us with stories about her fictitious daddy, "The Colonel."
The truth is: Marianne is a true southern belle and a gracious lady in the best sense of the term.
Although they are no longer married, Marianne met her future husband, Kenny Rogers when he was a guest on HEE HAW. 
 Marianne also appeared in "Rosemary's Baby," "Little Darlings," "The Being," among others.